Pictures of: Castro - Chiloe Island
Hotels and other Accommodation
World Nomads
The Travel Insurance with the largest coverage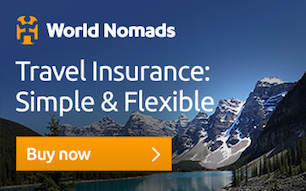 ---
Presentation
Castro is a Chilean city, located on Ilha Grande de Chiloé and is the capital of the commune of the same name in the Los Lagos Region. It has a wonderful typical architecture and also an impressive natural beauty. In Castro you can visit the Iglesia San Francisco - Heritage of Humanity - as well as the stilts and the handicraft market.
---
Weather
Summer is short and pleasant; Winter is long, cool and with precipitation. Throughout the year, the weather is partly cloudy. Throughout the year, the temperature generally ranges from 4 ° C to 20 ° C and is rarely below -1 ° C or above 24 ° C.
The best time of year to visit Castro and do warm weather activities is from late December to late February.
---
How to get
From Santiago: By air to El Tepual Airport in Puerto Montt. Then you have access to the destination by land.
From Puerto Montt: By land via Route 5 to Pargua. Then you have access to Chacao by sea by boat and follow Route 5 Sur in Isla Grande.
---
Main tourist points
Achao, Ancud, Caulin Bay, Chacao, Chonchi, Compu, Curaco de Velez, Dalcahue, Isla Laitec, Chiloé Mythological Ecological Park, Chiloé National Park, Puñihuil Penguins, Mar Brava Beach, Quellón, Chepu River, Yaldad.
Activities: Hiking, sea kayaking or crossing, photography.
---
What to do
Visit San Francisco de Castro Church, Chiloé National Park or experience Chilean culture by visiting the Castro Handicraft Fair, Chiloé Museum of Contemporary Art or attending the city's famous Costume Festival.
---
Other tourist destinations in:

Chile
---
Other world tourist destinations
---
City destinations and weekend getaways
---
Why to book with BOOK HOTEL PORTUGAL
The best prices
Our partnerships with the world´s largest operators offer research on the best market prices.
More options
At Rotas Turisticos you can book the hotel, buy the air ticket, book the transfer from the airport to the hotel and vice versa, book the local excursions, rent the car, take travel insurance and consult the places to visit and where to go.
Holiday Tips & Destinations
Hundreds of holiday destinations with all the options that allow you to easily choose the destination that best suits your dream vacation.
---
---