Pictures of: Arequipa, Peru
Hotels and other Accommodation
World Nomads
The Travel Insurance with the largest coverage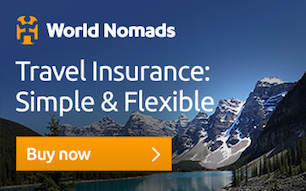 ---
Arequipa
Arequipa is a city in Peru, capital of the Arequipa department and the province of Arequipa.

It is located in the south of the country, at an altitude of 2300 meters, extending into an area of ​​oasis located in a valley of the desert mountains of the Andes, and surrounded by several peaks, among which the one of Misti, with about 5822 meters of altitude.

The city of Arequipa metropolitana has more than 4 malls and two road terminals, one for domestic destinations and the other for international destinations.
---
Tourism
The attractions are diverse: besides walking the city on foot, enjoying the colonial center and visiting museums and churches, the more adventurous and willing to some physical effort can choose to do trekking or rafting in the surroundings. A middle ground is the excursion to enjoy the beautiful landscapes of the Colca Valley. There are several travel agencies in the historic center and eventually in your own hotel you can hire a tour to get around.

Be careful in the stations and streets south of the Plaza de Armas.
Arequipa is a good place to shop. The variety of articles is somewhat smaller than in Cusco, but local production is almost always of the highest quality.

- Plaza de Armas
- Cathedral
- The Company
- Monastery of Santa Catalina
- Museum of Colonial Art
- Archaeological Museum of the University San Agustín
- Museum of the Andean Sanctuaries of Universidad Santa Maria
---
Gastronomy
The gastronomy of Arequipa has achieved fame for being one of the most varied and tasty in Peru. It has the greatest diversity compared to other places in Peru thanks to the "extensive" pantry that has in its field. A survey recorded 194 varieties of typical dishes, of which 40 are starters, 11 lunches, 11 broths, 70 stews, 51 desserts, sweet and savory and 11 drinks.
It stands out thanks to the use of condiments and Andean preparedness methods and introduced by the Europeans, many Arequipa dishes were created to satisfy the tastes of Spaniards, merchants, soldiers and priests who settled in Arequipa.
---
Weather
In general the weather conditions of the city of Arequipa are mild, with a temperature ranging from 24 to 10 degrees Celsius. The rainy season extends from January to March, while these are fairly moderate.
---
Other tourist destinations in:

Peru
---
Other world tourist destinations
---
City destinations and weekend getaways
---
Why to book with BOOK HOTEL PORTUGAL
The best prices
Our partnerships with the world´s largest operators offer research on the best market prices.
More options
At Rotas Turisticos you can book the hotel, buy the air ticket, book the transfer from the airport to the hotel and vice versa, book the local excursions, rent the car, take travel insurance and consult the places to visit and where to go.
Holiday Tips & Destinations
Hundreds of holiday destinations with all the options that allow you to easily choose the destination that best suits your dream vacation.
---
---