Pictures of: Ottawa, Canada
Hotels and other Accommodation
World Nomads
The Travel Insurance with the largest coverage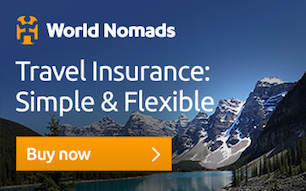 ---
Weather
Summer is long, warm and partly cloudy; winter is freezing, with snow and almost cloudy skies. Throughout the year, the temperature generally ranges from -15 ° C to 27 ° C and is rarely below -25 ° C or above 31 ° C.
---
Security
Safety conditions are generally good but usual care in large urban centers is recommended.

Other important information

Emergency Number (Police, Ambulances and Fire): 911
---
Tourist points
Ottawa is blessed with an abundance of attractions regardless of the time of year. Enjoy the city's wealth of landmarks - from the iconic Parliament buildings to the Rideau Canal - all located in the city center; marvel at the architectural wonders that house national museums and galleries. Immerse yourself in the natural beauty of Ottawa, the perfect setting for your next outdoor adventure. And complete these experiences with activities that will cheer up your children throughout the day and make them feel better.
As Canada's capital, Ottawa is a hub of culture and history and there are lots of creative and fun things to do in the city for visitors and residents of all ages! From art classes that will stimulate your senses and increase your creativity. Must-see sights such as Parliament Hill, the Rideau Canal, Notre-Dame Cathedral, National Gallery of Canada, Museum of Civilization, Fairmont Chateau Laurier, Major's Hill Park, and many others.
---
Gastronomy
Located in downtown Ottawa's historic Sandy Hill neighborhood, the Cordon Bleu Ottawa Institute of Culinary Arts includes a bistro where anyone can experience the delights of French cuisine.
Ottawa's restaurants are wonderfully diverse, featuring French, Italian, Chinese or seafood.
---
When to go
The best time of year to visit Ottawa and perform warm weather activities is from late June to early September.
---
Presentation
Ottawa is the capital of Canada, located in the southeastern province of Ontario, near the city of Montreal and the US border.

It is a city where you will hear English and French on the streets; where you can discover Canada's proud heritage at impressive national sites and famous landmarks, including the Rideau Canal (UNESCO World Heritage Site). It is a city rich in culture, with world class museums and galleries displaying amazing national collections and special exhibitions from Canada and around the world.

Ottawa is a celebratory destination, starting with the Winterlude Festival, continuing with the May Day Canadian Tulip Festival, warming up Canada's largest celebration of the country with major summer music festivals.

This city is a beautiful place: an urban center on the edge of nature where you can enjoy the outdoors. There is a cosmopolitan vibe here, and Ottawa is known to be both welcoming and walkable.

Explore distinctive local neighborhoods, including the historic ByWard Market: by day, this area boasts a bustling market and chic shops at night in restaurants, pubs and nightclubs.
---
Other tourist destinations in:

Canada
---
Other world tourist destinations
---
City destinations and weekend getaways
---
Why to book with BOOK HOTEL PORTUGAL
The best prices
Our partnerships with the world´s largest operators offer research on the best market prices.
More options
At Rotas Turisticos you can book the hotel, buy the air ticket, book the transfer from the airport to the hotel and vice versa, book the local excursions, rent the car, take travel insurance and consult the places to visit and where to go.
Holiday Tips & Destinations
Hundreds of holiday destinations with all the options that allow you to easily choose the destination that best suits your dream vacation.
---
---